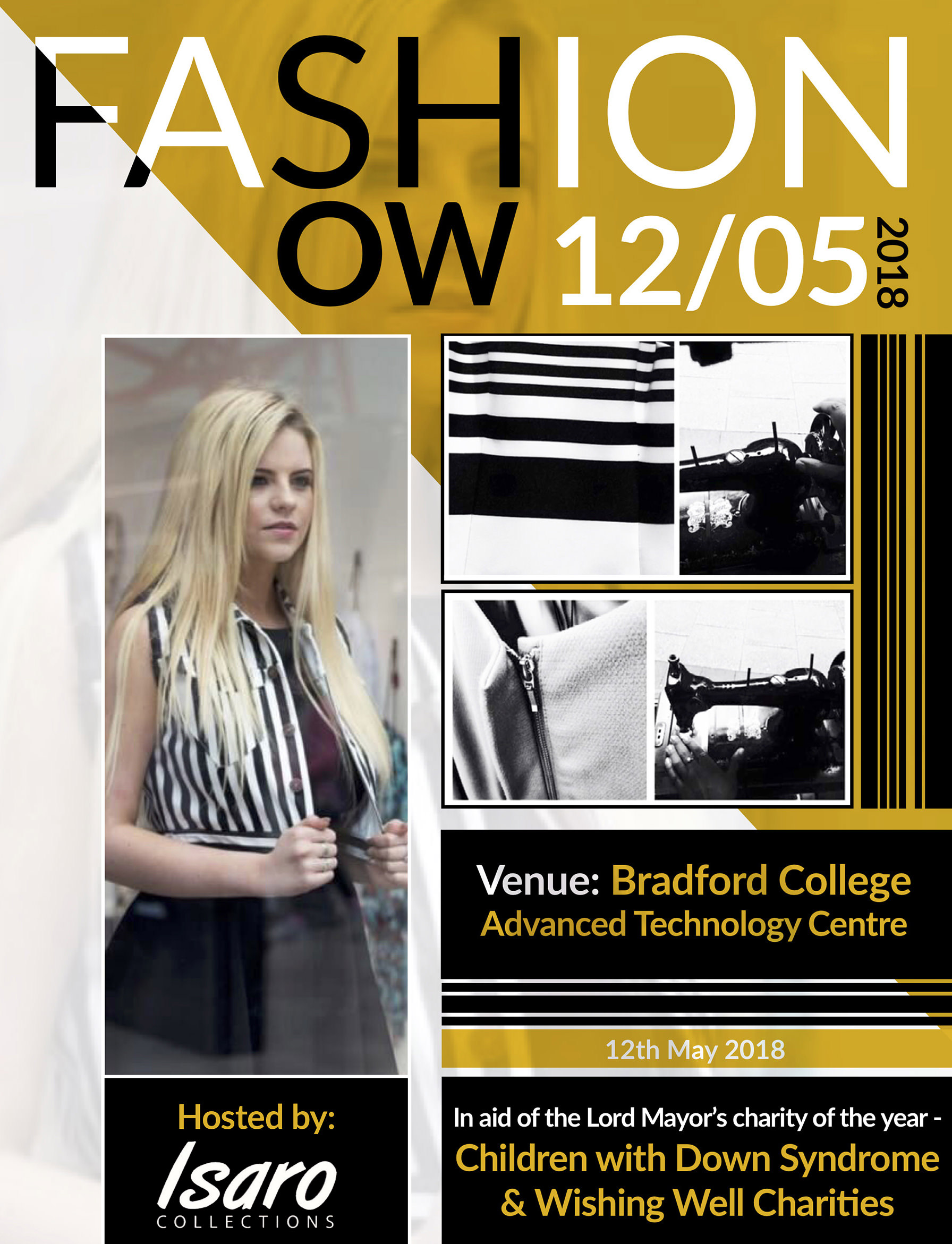 Join us on 12th May 2018 at Bradford College (Advanced Technology Centre) for an amazing evening filled with fun entertainment and inspiration. Show start time: 18:00-22:00 (registration at 17:30). 
Emerging and established designers will come together to showcase creative and innovative work in fashion and design.
The purpose of the fashion show is to provide a platform for emerging designers and to facilitate creation of partnerships between developing and established talent from across Bradford and regional areas.
The proceeds will go to the Bradford Lord Mayor's charity of the year – Children with Down Syndrome and Wishing Well Charities. 
The fashion and textile industry is a significant contributor to the British economy with retail sales of almost £70 billion and employment of 880,000 jobs, including over 105,000 in manufacturing. UK fashion and textiles firms have a total production value of £9.1 billion.
Bradford as a producer city with world-renowned textile heritage and expertise and its plans for growing businesses, for innovation and skills, is contributory.
Emerging, independent and established designers, entrepreneurs will come together to showcase the creative innovative work in fashion and design.
Broadway fashion retailers and local and regional manufacturing textile companies, education and other sector businesses will team up as sponsors and partners of the show to help create awareness of opportunities and challenges our local fashion designers, fashion business and entrepreneurs have.
It will be an an amazing day filled with fun entertainment and inspiration